Our Projects
See what our experienced team of Landscape Gardeners have been working on.
A small selection from many projects we have undertaken across Kent and South London. From hedge reductions, regular garden maintenance to overgrown garden clearances. Greenacre Landscape Services aim to transform any garden project.
HEDGE TRIMMING & TREE SURGERY
Greenacre Landscape Services were called in to tackle two sides of this garden, which had become overgrown in height. There were a variety of different hedges and trees, including many large laurel hedges, a holly tree and two conifer trees. We trimmed everything back to create a more manageable and neater space for our customer to maintain.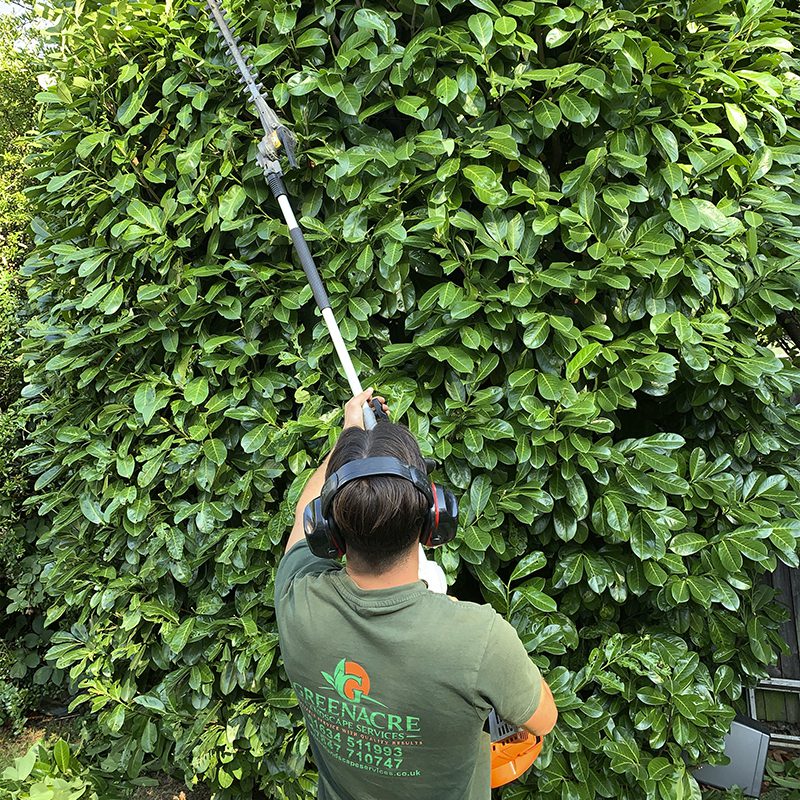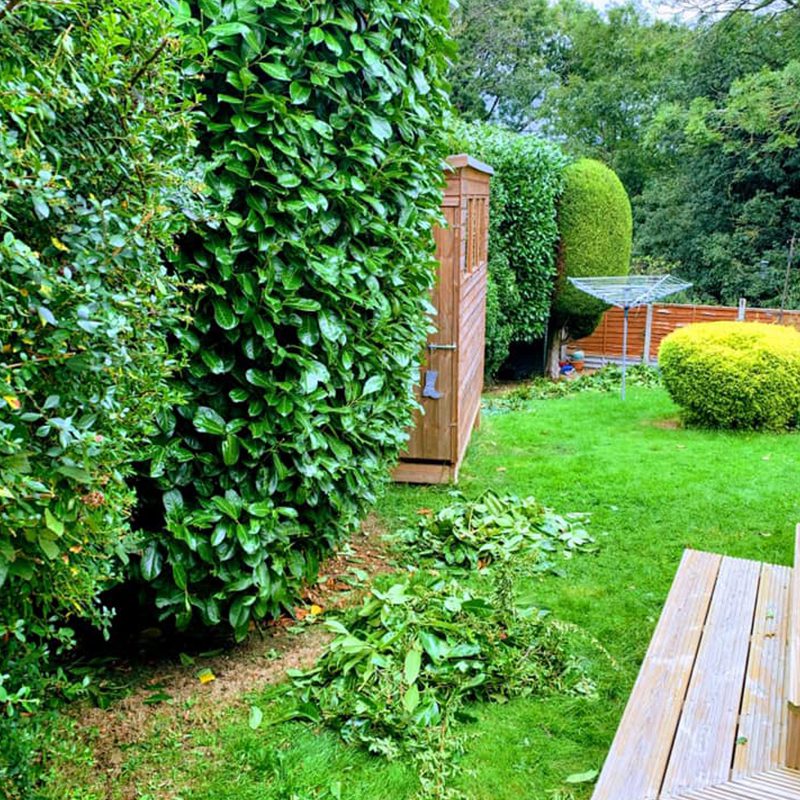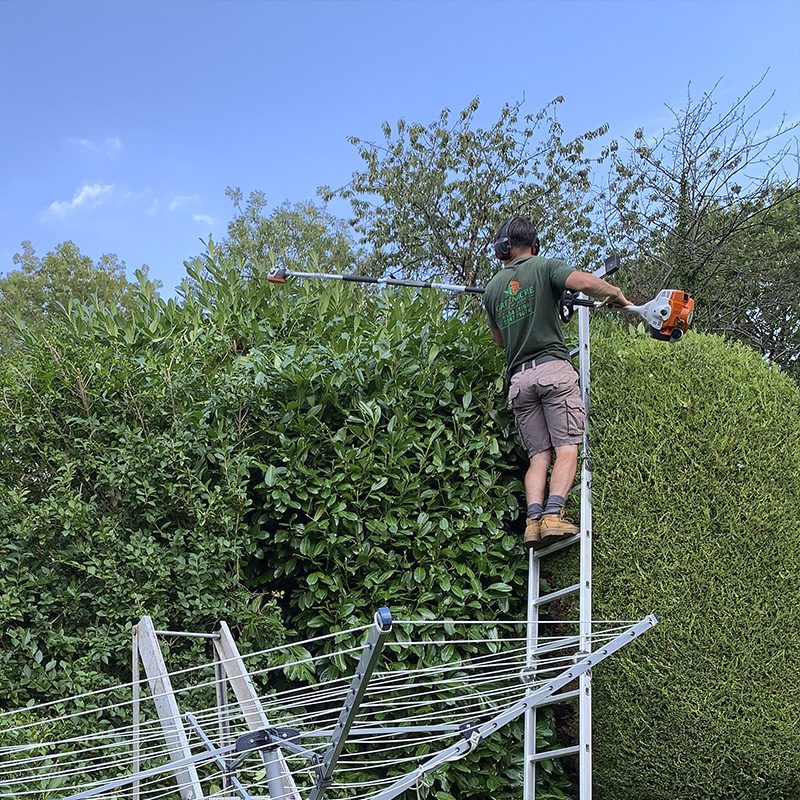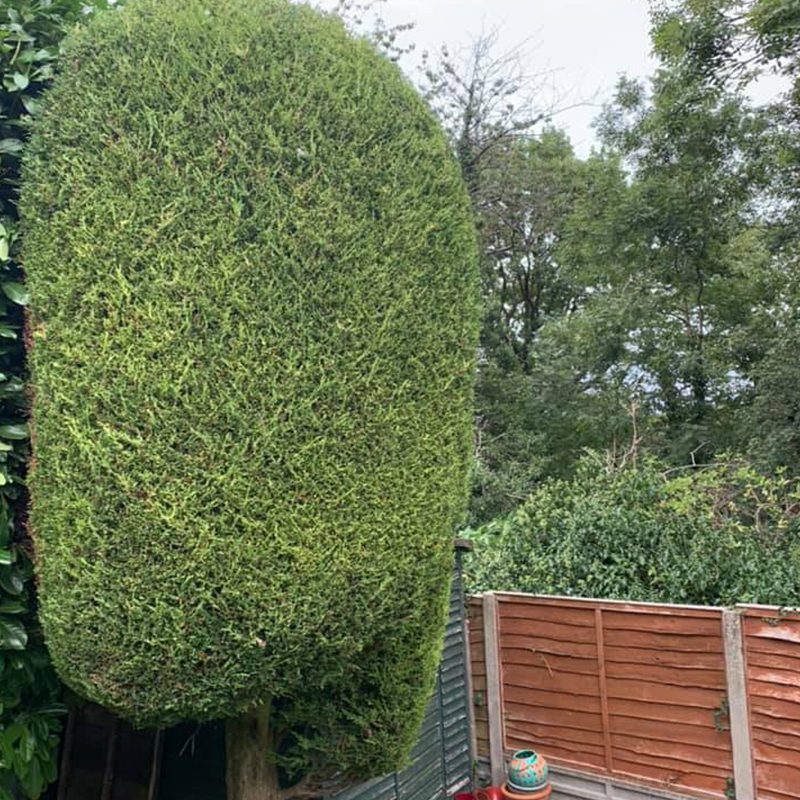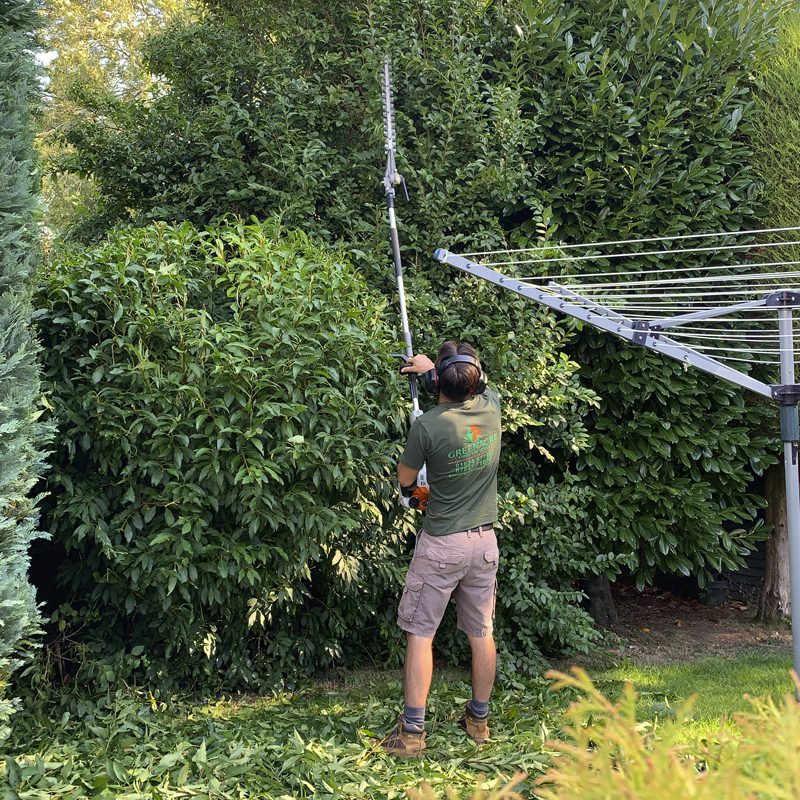 80m2 of new turfing laid in Rainham. The old ground previously was dry with empty patches and overgrown grass where it had grass. The old lawn was removed by our team and there was a concrete path running through the centre, that we broke out and removed.
Levels were checked and prepped ready for new top soil to be applied. We Compacted the new top soil to prevent sinkage in the future, then final re-levelling ready for the new quality turf making curved cuts around some shrubs to finish it off. A total transformation with a new lawn.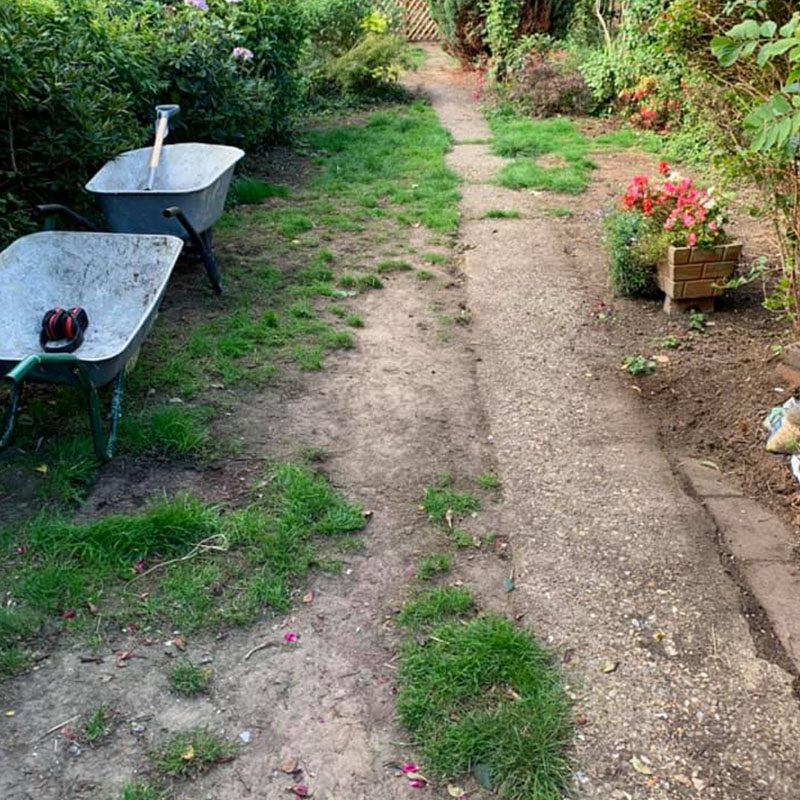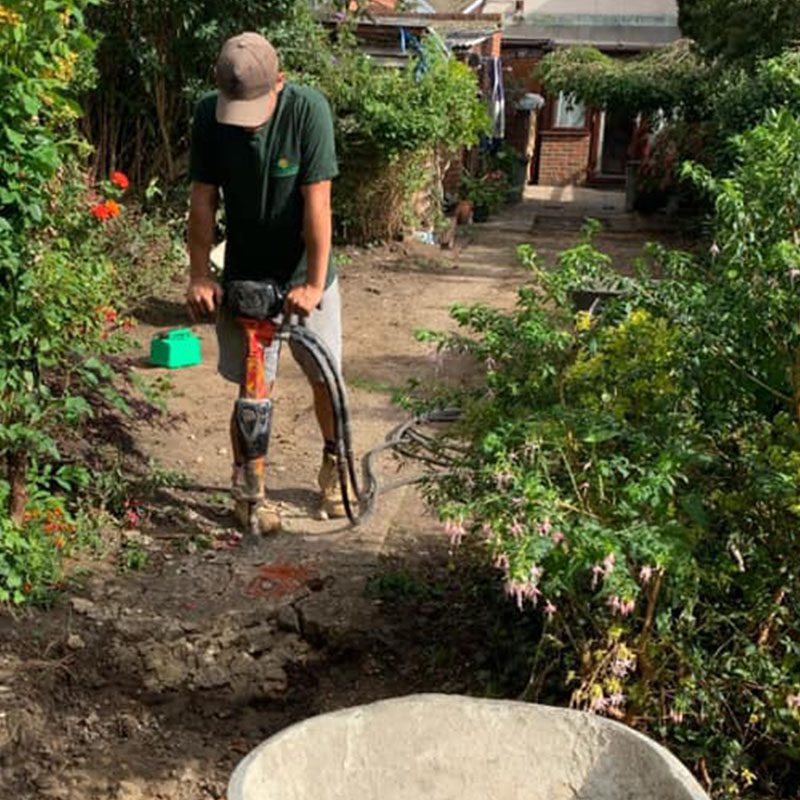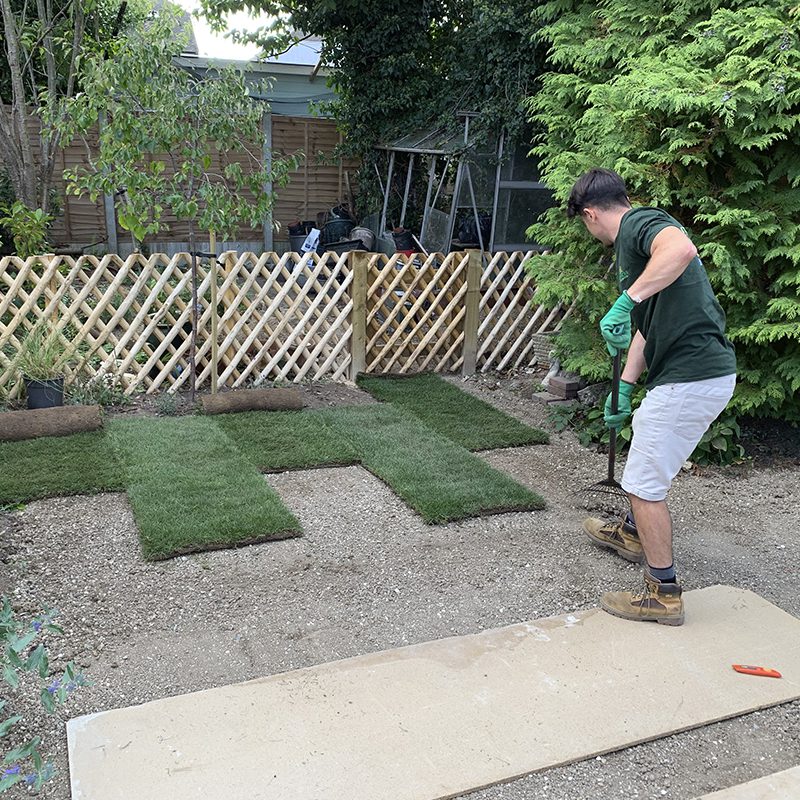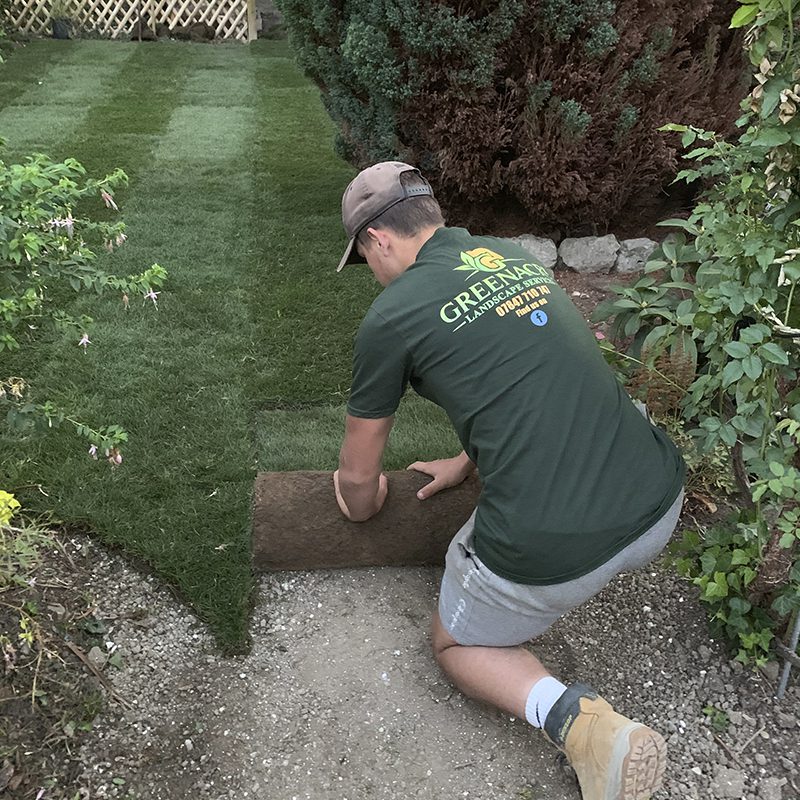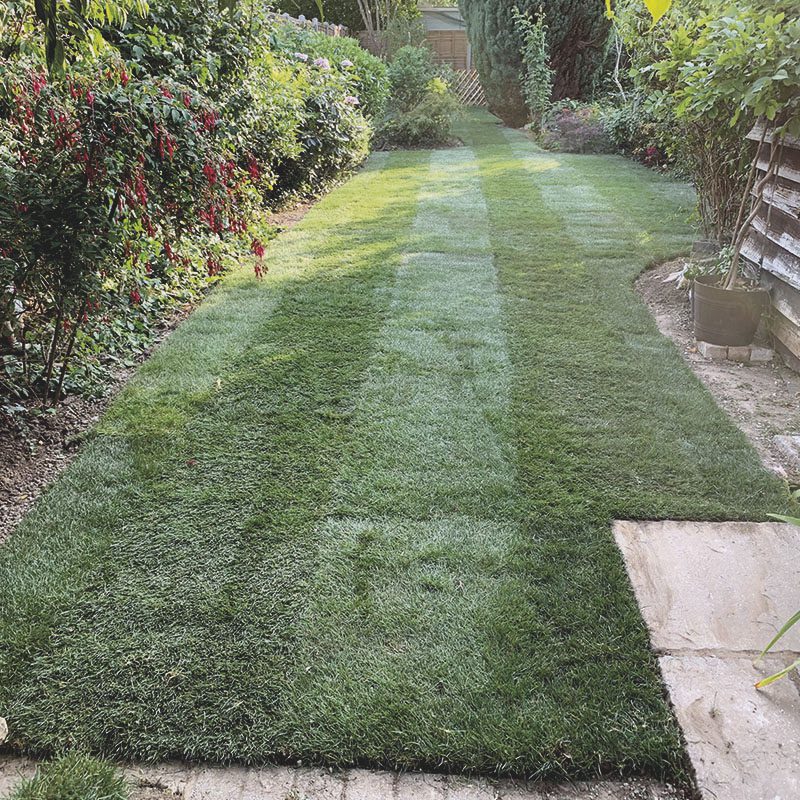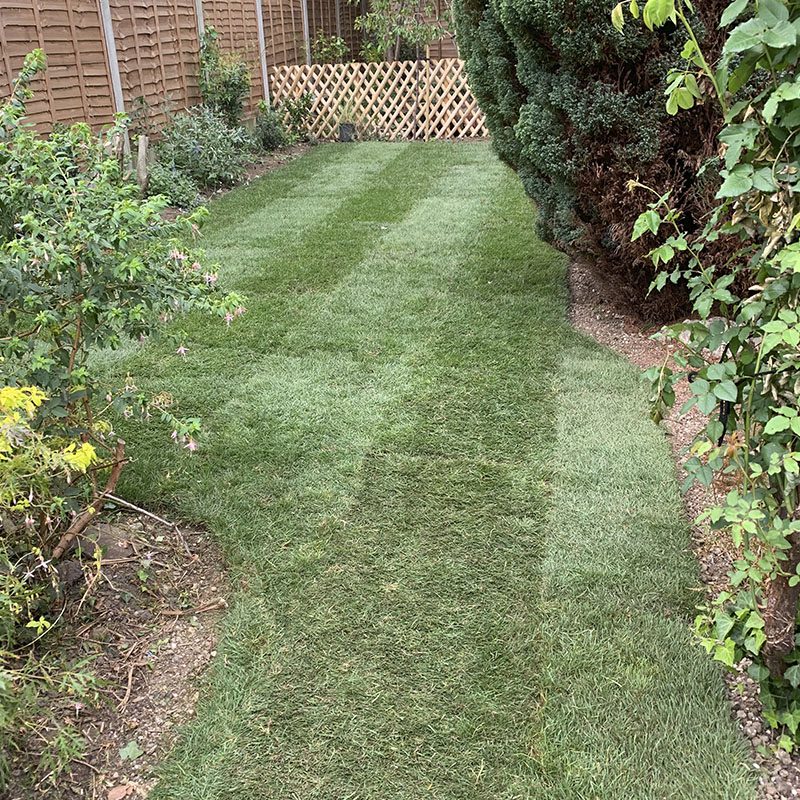 40m2 of decking surface restoration in Chatham, restored by chemically cleaning, light pressure washing and two coats of Liberon decking clear oil for protection.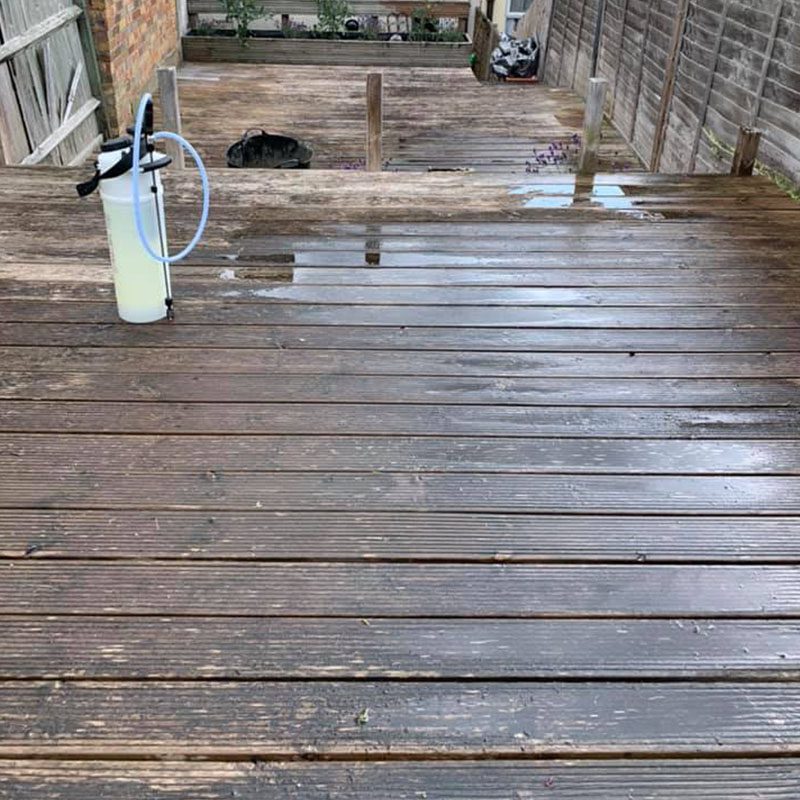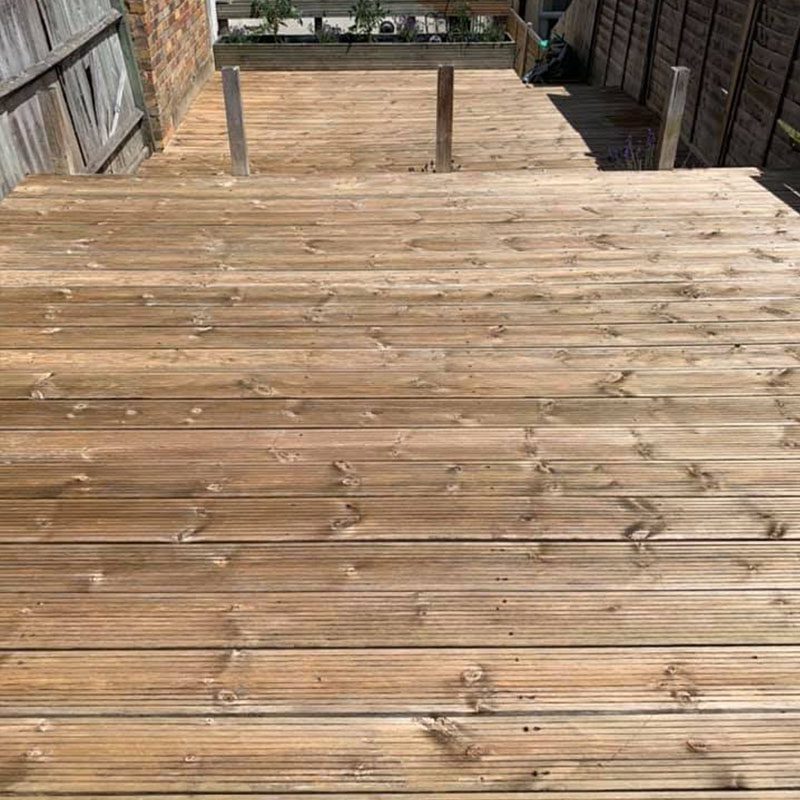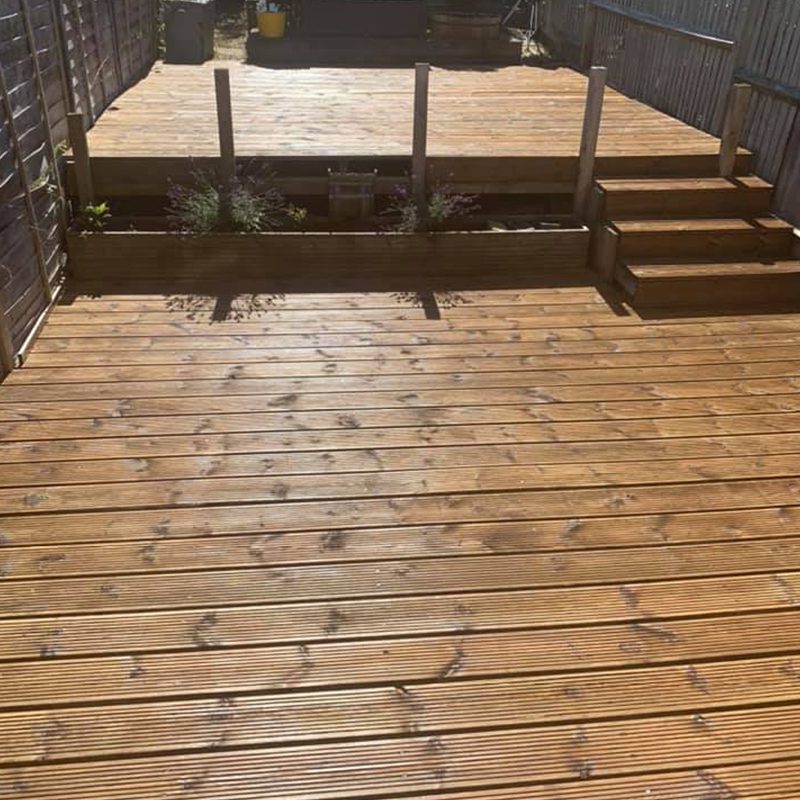 Greenacre Landscape Services was an excellent company and Robert and the guys did wonders for my garden. Very professional and friendly service from the team and couldn't do enough for me. My garden is exactly what I wanted and more. Will definitely be recommending and using again!
If you're looking for someone to do a good job taking care and pride in their work at a reasonable price, you can't go wrong with Greenacre Landscape Services. The patio repointing especially has given my patio a new lease of life and surprised me a lot. Robert worked hard to get my garden just right and I am very happy with the result.
Very happy with the team, they were reliable and couldn't be more polite. Turned up when they said they would and asked questions along the way to make sure I was happy with the result at the end. My newly turfed lawn looks bright and eye-catching and the driveway looks 10x better now it's been thoroughly cleaned and resanded.
Message Us
Get in touch below. Ask any question or start a free quote.
Call Us
07847 710 747 | 01634 511 993